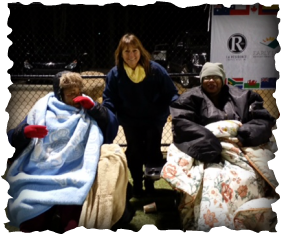 Dedicated moms :)
Firstly, let us thank you for the opportunity to coach your children. This past Friday we had a tough match against Chapel Hill U19 and despite the score we again went out and played hard. It was a great opportunity to view players and we had a total of 7 players play their first game of rugby. We will adjust our game plan going forward and continue to implement this strategy going forward. Additionally we will assign new positions to players based on Chapel Hill game.
Please remind your players that a vast majority of our side are freshman or new players playing against teams
that have an older contingency or several years of playing experience. The coaches would also like to thank the new players that slotted into positions that they were not accustomed too and really stepped up.
The coaches will spend time in the coming week working on the players' handling, tackling, ABC rucking strategy and positioning skills and are certain with this group of athletes, we will see significant progress in the games ahead if we can develop this areas of play.
Also I would like all players to review the following videos. PLEASE ENSURE that your player review before practice on Tuesday.
1. Post tackle contest Gold and Wayne smith tackle (also found under players tab at website
http://www.redhawksrugby.com/players-page.html
2. Defense at ruck. Pay close attention to both sides defense at Ruck!
http://www.rugbydump.com/2015/03/4134/wales-dash-irelands-grand-slams-hopes-in-epic-cardiff-battle
Pictures from game
Pay attention to your body positions at ruck and tackle
https://www.facebook.com/HighlandersRugby#!/media/set/?set=a.957011361057721.1073741857.254021771356687&
Schedule
Practice
Tuesday and Thursday at JCC 7:00pm
Game against Clayton on February 20th
(Clayton to host)Time and venue TBD